Remote monitoring platform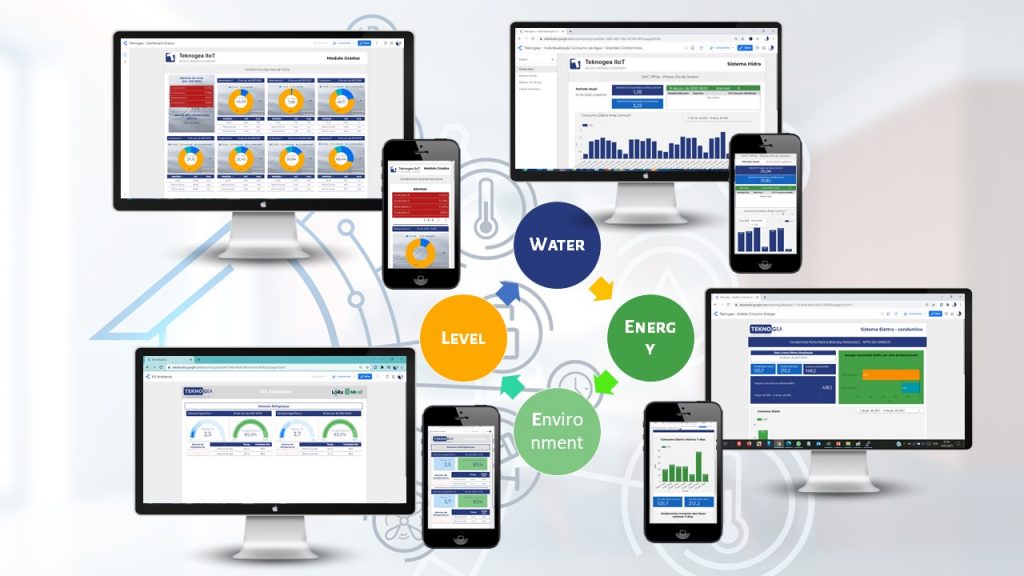 The Auge platform is the "place" in the cloud where all data collected by various field-mounted meters, sensors, actuators and devices can be monitored. You will be able to access all information directly from your computer, tablet or mobile phone through personal password.
All applications of our AUGE monitoring system are divided into application modules. This way you can have access to the system with minimal investment. Defines an initial solution and you can expand it when it is of interest.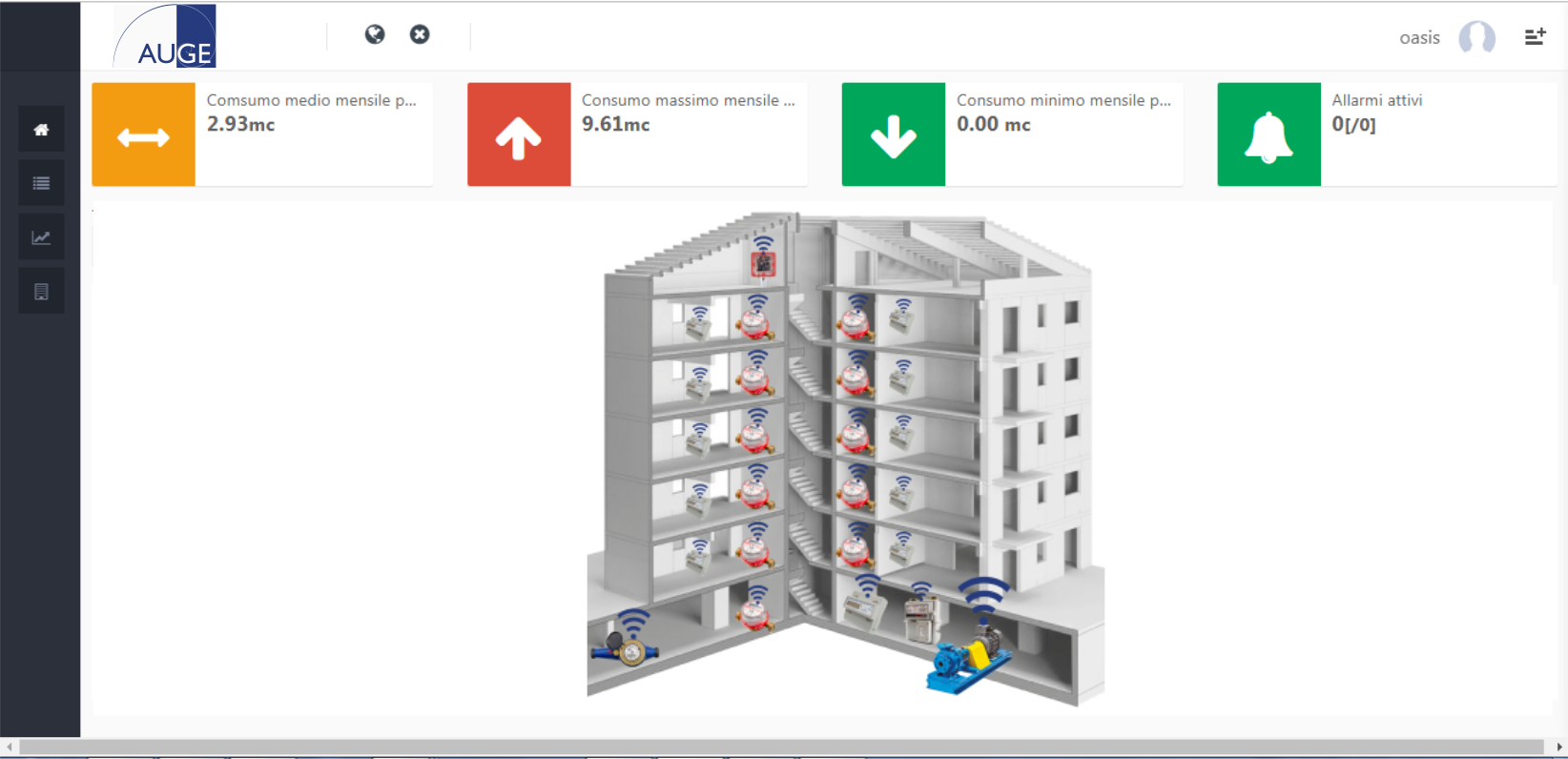 Remote monitoring of water meters. Real-time measurement ensuring savings and reducing wasteful water consumption in your home, condominium or industry.
Full control over electrical quantities for any application. Complete monitoring and control over energy production and consumption and performance conditions of monitored equipment and machines.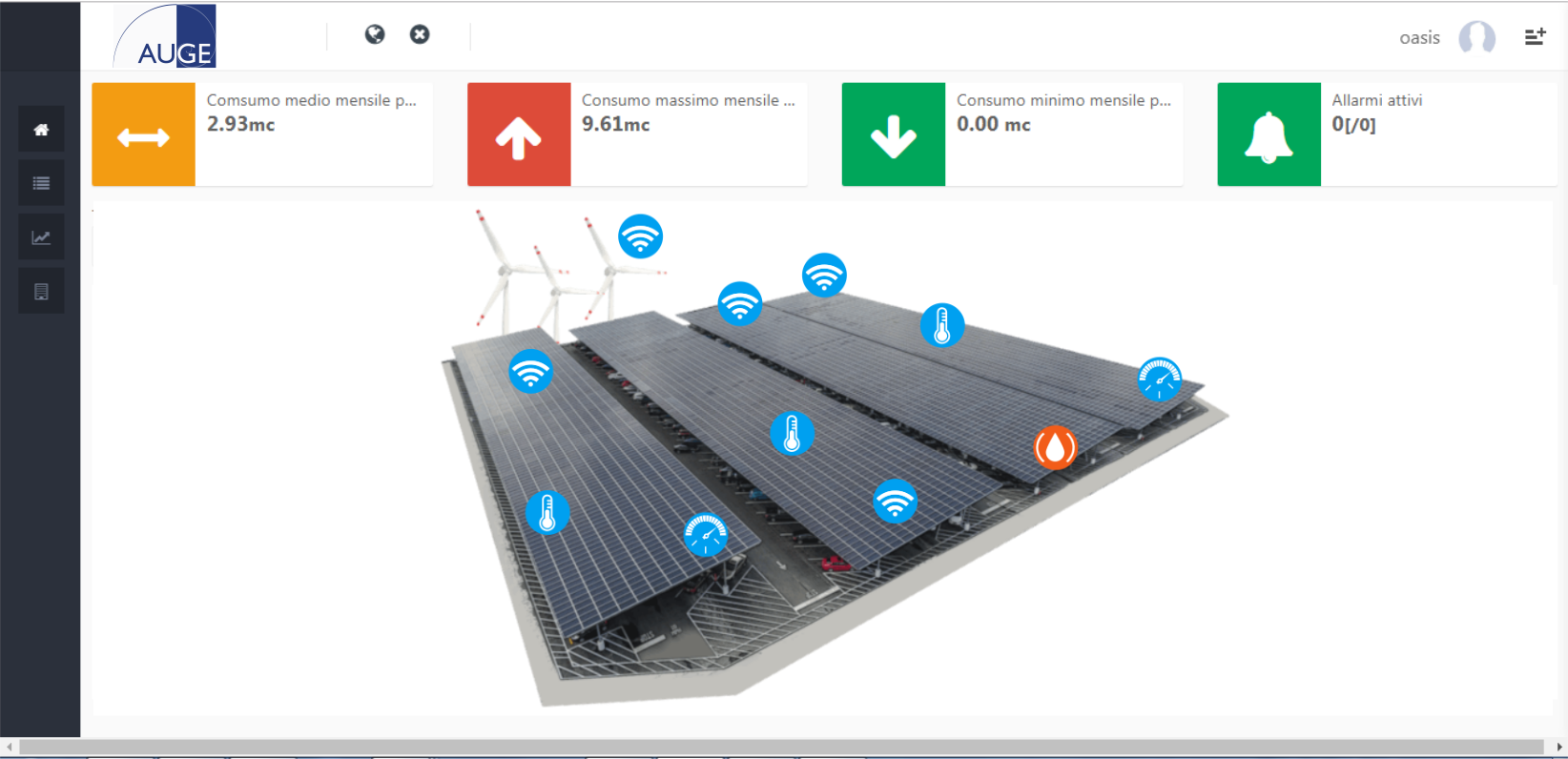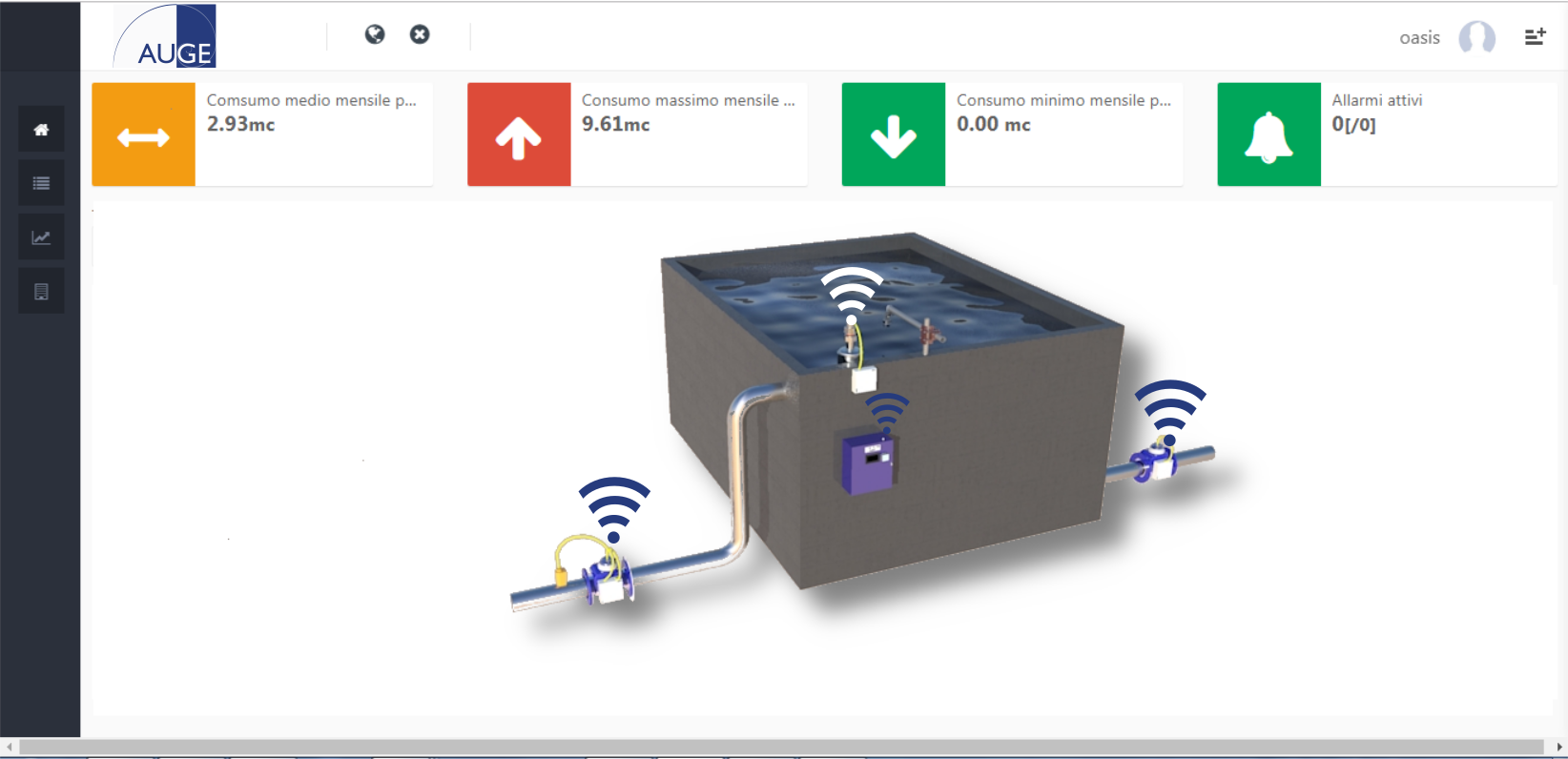 Monitoring and control of the levels of tanks and reservoirs of water or effluents simply and in real time. Do not risk running out of water. It can be integrated with HIDRA modules for water meter monitoring and the ELETTRA pump monitoring module.
In addition to full control using the Auge platform, you can be constantly informed through a completely free email service. Twice a week we send an email to the owners of the period's partial consumption, sending configurable alerts to identify anomalous consumption, device communication failures or losses. At the end of the billing period we send an email balance in Excel with history of consumption and values calculated in the period.