Teknogea offers a simple and economical solution that allows, through the use of a converter installed in the water meters of your condominium, to monitor water consumption and make information available on the internet:
Consumption analysis report;
Billing report for the collection and generation of bills for the condominium;
Alarm for anomalous consumption;
Conciliation of measured consumption between the concessionaire and the condominium.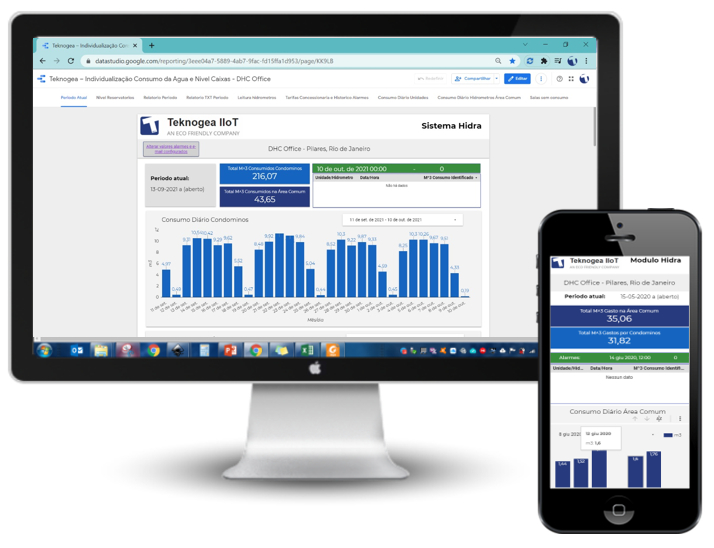 Consumption graph and information
The system main screen will easily and intuitively display the graph of monthly accumulated consumption, updated daily values and any alerts.
Direct access by computer, tablet and mobile.
Greater detail in shorter timeframe
Sometimes a more detailed analysis of consumption records may be required. The HIDRA module allows the detailing of consumption records up to hourly interval, allowing the user to accurately identify any losses and leaks in the system.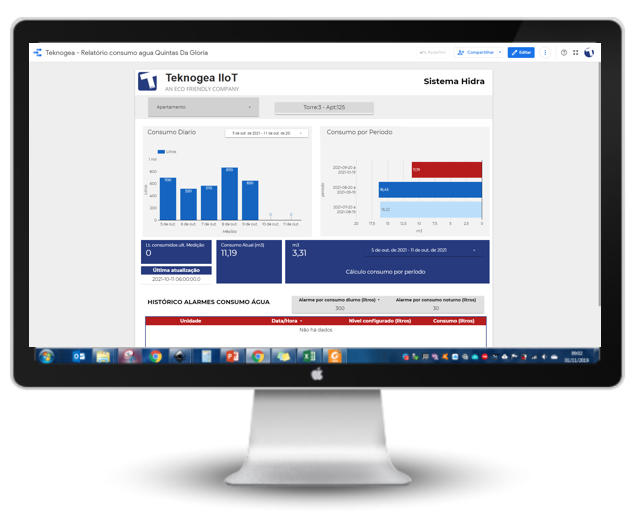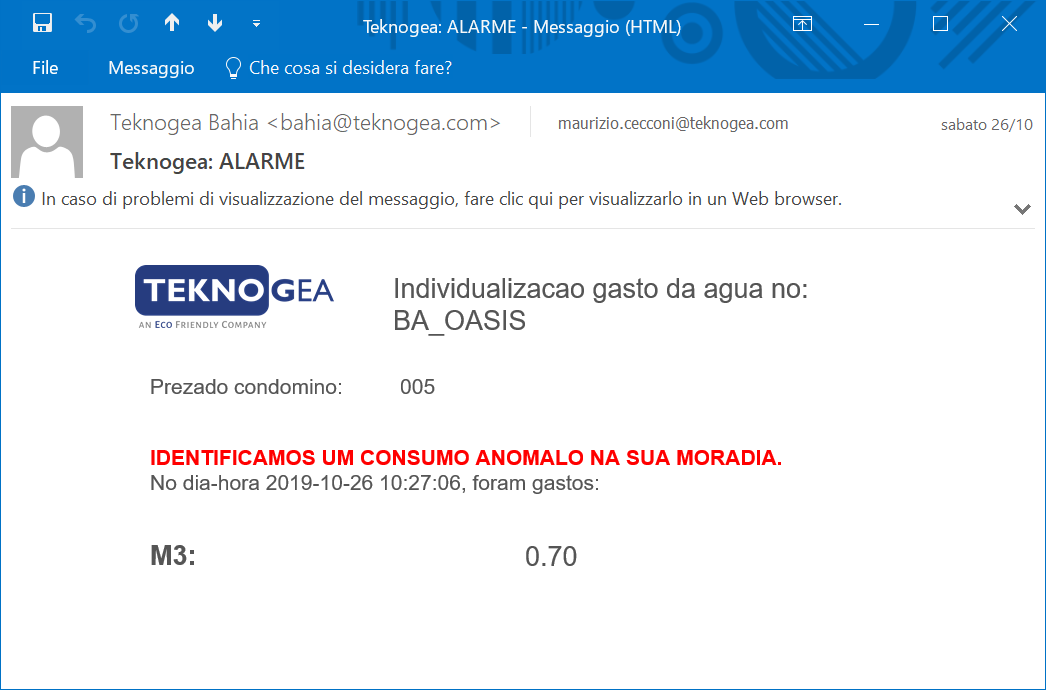 If you can't access the Auge platform, it keeps you informed with our totally free mailing service. Weekly you may receive an email with the updated data, and at the end of the billing period the system sends the total amount of consumption also in Reais.
For each failure, anomalous consumption or loss an alert email will be sent in real time.
The day after the end of the billing period, the liquidator and each resident had received by email all consumption details with cost estimates in Reais. Knowing in advance and transparency the value of each account is essential in the financial management of each owner.