ZigBee® - LoRaWAN® - NB-IoT®
The remote reading system is based on the use of devices and water meters equipped with a wireless transmitter module that sends the information to the concentrators (gateways) that are responsible for making the data available on the AUGE platform, customized for each client.
On the Auge platform home page, by entering a personal login and password, each user can access the Gradus module, or other modules that are part of their monitoring and control plan, and have access to their personalized information.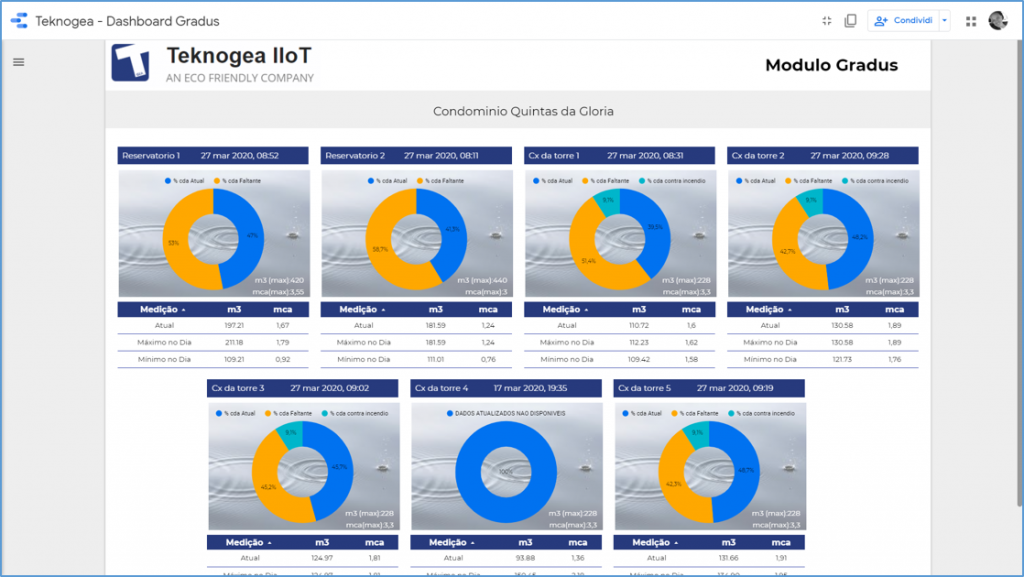 Pie chart with information level per reservoir
In an easy and intuitive way, the main screen of the system will show you the level data of the reservoirs or pressure of the networks, either in percentage or absolute form throughout the day.
Direct access by computer, tablet and cell phone.
the level data of the reservoirs or pressure of the networks with the possibility of integrated analysis, allowing to instantly identify the times that the reservoirs are supplied by the concessionaire and when the pumping system is used to transfer water to the internal reservoirs.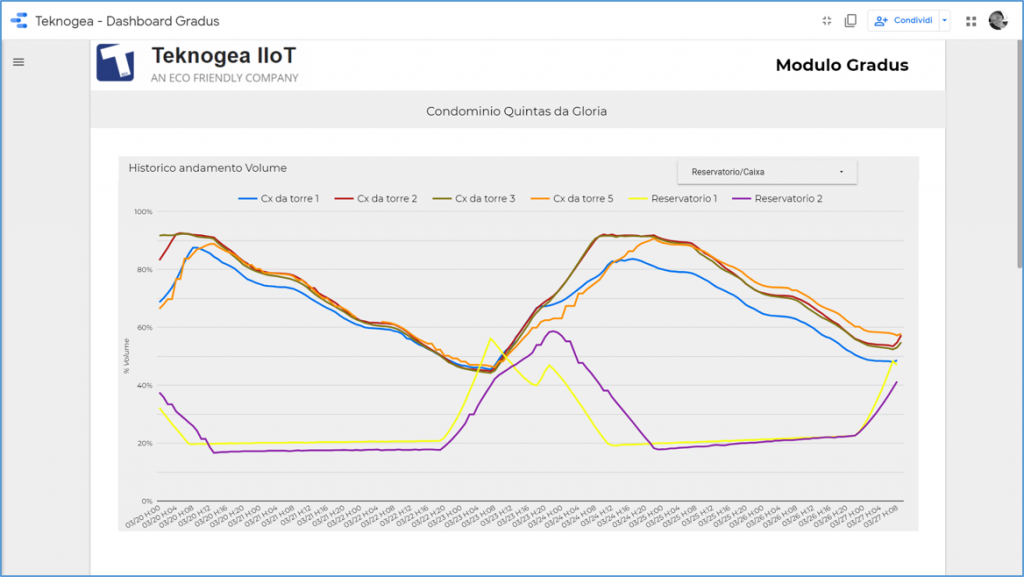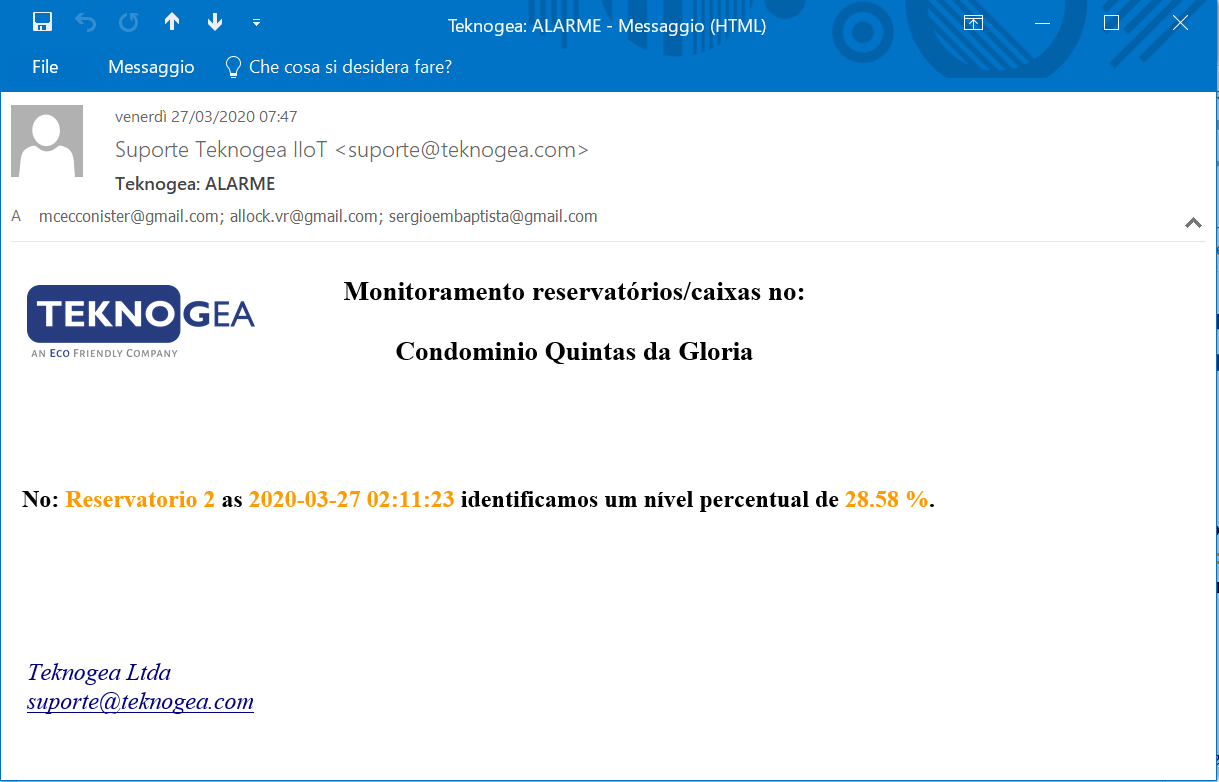 Our totally free mailing service will issue an alert in cases where the level of a reservoir or pressure in a network reaches the limit established by the user.
The email is sent in real time to one or more user-defined recipients.