Teknogea is based on the partnership and support of international companies with extensive experience in smart metering and remote control of industrial processes.



Vega-Absolute has been developing and producing electronics that help customers solve high-level business tasks since 1996. Offers turnkey solutions based on LoRaWAN ® , NB-IoT and GSM technologies, which include end devices, gateways, as well as software. server and client.
RILHEVA – Plataforma IIoT The easy-to-use remote management platform that makes businesses IIoT ready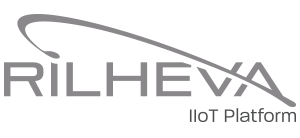 KERBEROS has been designing and manufacturing integrated wireless IoT solutions for energy efficiency since 2004. X-MONITOR systems for monitoring consumption for industry 4.0 and its smart metering and thermoregulation solutions for buildings are eco-sustainable and 100% made in Italy. KERBEROS is a company of the EGO group, leader in energy management with artificial intelligence.
FuturaSun was founded in 2008 by a team of managers in Veneto, the center of Italy's photovoltaic industry. Specialized in the production of high performance photovoltaic modules.


ZCS Azzurro – Smart solutions for a sustainable world
Solink manufactures and markets innovative zero-emission solutions. Solink's solar technology is further advanced by being designed with proprietary proprietary modular products. All components are of high quality selected and guaranteed.